News
The Persian Raver aka. Mohsen here from IDP is ready with a new song on the big german label Mental...
The long awaited  ITALO DISCO BOOK is out now.THE HISTORY OF ITALO DISCO 1978 - 2012Written by MARCE...
From the label Iplug comes the compilation "Best Of Dance & Italo 2012" - 48 tracks in different...
Articles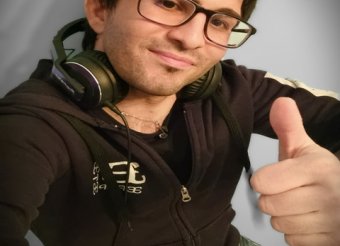 When and why did you begin to produce music?I've been producing music since I was about 14 years old.I remember that when I was a younger child (about 9 years old) I fall in love with an amazing music band of those years... I'm sure You remember "I'M...
Why and when did you start producing music?I was already very interested in music when I was in school because my parents were also very musical and had a band, so my interest in music grew more and more until I became a professional DJ at the age of...