News
Italian producer from Palermo Daniele Spezio has been quite active over the summer slinging out both...
Italian DJs and producers, Alessandro Tedesco and Stefano Folegatti, most known as Alex Teddy &...
Darren Glancy, music Producer from Port Glasgow in Scotland, released a new single "Let It Go". He's...
Articles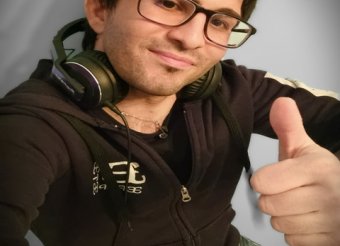 When and why did you begin to produce music?I've been producing music since I was about 14 years old.I remember that when I was a younger child (about 9 years old) I fall in love with an amazing music band of those years... I'm sure You remember "I'M...
Why and when did you start producing music?I was already very interested in music when I was in school because my parents were also very musical and had a band, so my interest in music grew more and more until I became a professional DJ at the age of...