News
Michele Dipalo is back with yet another album! It includes 12 brand new tracks in mainly SlowStyle....
Roberto Blasa or just Roby B from Italy is ready with a new EP release with completely fresh product...
Umberto Bocchetti comes from Napoli, Italy and we mostly know him for doing italodance remixes of po...
Articles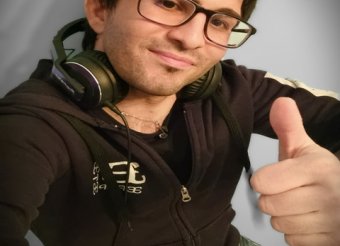 When and why did you begin to produce music?I've been producing music since I was about 14 years old.I remember that when I was a younger child (about 9 years old) I fall in love with an amazing music band of those years... I'm sure You remember "I'M...
Why and when did you start producing music?I was already very interested in music when I was in school because my parents were also very musical and had a band, so my interest in music grew more and more until I became a professional DJ at the age of...