News
The Persian Raver aka. Mohsen here from IDP is ready with a new song on the big german label Mental...
The long awaited  ITALO DISCO BOOK is out now.THE HISTORY OF ITALO DISCO 1978 - 2012Written by MARCE...
From the label Iplug comes the compilation "Best Of Dance & Italo 2012" - 48 tracks in different...
Articles
Why and when did you start producing music?I was already very interested in music when I was in school because my parents were also very musical and had a band, so my interest in music grew more and more until I became a professional DJ at the age of...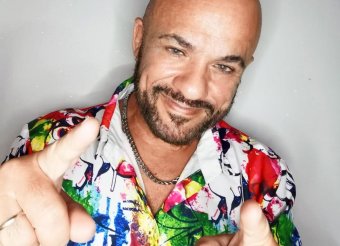 You started producing back in the 80s with your first release "Follow Me" from 85, tell us how you got into the business and how that single came to be.As a simple person who loves music, I started as a DJ, and the desire to make my creations heard l...