News
MAY 15st, 2023... And Standing Records again presents us with another gift in the form of an excelle...
Miani, the italian singer from the 80's is still very active and is now back again, but this time he...
The German hard dance music producer, singer and songwriter CRUSHI from Kiel released a new "It's Cr...
Articles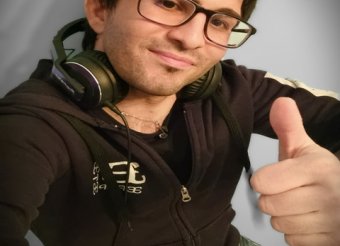 When and why did you begin to produce music?I've been producing music since I was about 14 years old.I remember that when I was a younger child (about 9 years old) I fall in love with an amazing music band of those years... I'm sure You remember "I'M...
Why and when did you start producing music?I was already very interested in music when I was in school because my parents were also very musical and had a band, so my interest in music grew more and more until I became a professional DJ at the age of...